Since I was born, my heart has always been divided between two countries, in every aspect of my life: Music, arts, politics, food, nature, language, social interaction. There was only one exception to that rule: When it came to football, my heart was always beating for the red and yellow colors of Spain. People with parents from different nationalities will understand what I'm talking about.
I was born and raised in Madrid from a Spanish father and a Polish mother. My dad was a talented football player, whose career ended early in the '50s when he had to start working to contribute to his house income. He was the eldest brother of four, and after the situation of poverty affecting the whole country after the Civil War didn't leave him many choices. His love for football remained intact until today, tough.
But since my mum wanted me and my brother to stay connected with our Polish roots, since 1987 we spent every summer holiday in Pleszew, a small town in the region of Wielkopolska. This is where I had the chance to discover a different kind of football. My grandfather had made it up to the third division of Polish football as a player, and he had always been a big fan of Lech Poznan, the third biggest club in the country after Legia Warsaw and Wisla Kraków – something comparable to Atlético Madrid in Spain or Inter in Italy.
Grandpa taught me the language, and also encouraged me to play football. My childhood memories remind me of me sitting next to him and my dad in front of the TV, watching football and eating kabanos and kielbasa.
When your heart is divided in two, you don't know which side is stronger until you face a real confrontation. Well, that happened to me at a very early stage, in 1992, during the Olympic Games in Barcelona. Both countries, Spain and Poland reached the final of the football tournament, to be played at the Camp Nou.
I was watching the game with my brother in the city coast of Mielno in the north of Poland, in a hotel packed with Polish fans. Spain had a great team back in the day, featuring José Guardiola, Kiko, Luis Enrique, Alfonso. In the Polish team the biggest star was Wojciech Kowalczyk, a striker that would have eventually spent a few seasons at Betis. The game reached the 90th minute on a 2-2 score, and at the very last moment of it, Kiko scored the winning goal, giving the golden medal to Spain. I instinctively rejoiced and shouted loud in the hotel, realizing that in that very moment I had chosen my side.
The fact that in the next decade Spanish football was way on top of Polish one also helped. Both countries are incredibly similar demographically, in terms of extension and population, yet the evolution of their football movement from the '90s on has been very different.
My grandfather Czeszlaw kept telling me stories about that great generation of Polish footballers who reached the 3rd position in a World Cup twice – in Germany 1974, and Spain 1982. Indeed, Poland had always been performing much better than Spain in the World Cup Tournaments.
The history of Polish football during those years was very much connected to the political situation in the communist country. In 1980, an intense conflict between the players and their coach even made it up to the media. It was an incident of football insubordination the night before an early morning flight to Rome, at a time when strikes and other forms of civil resistance were increasing in communist Poland.
Goalkeeper Józef Mlynarczyk showed up completely hungover at pick-up time, after spending the whole night drinking with his teammate at Widzew Lodz Włodzimierz Smolarek. Coach Ryszard Kulesza decided to leave him behind, but another player, Stanisław Terlecki took Mlynarczyk to the airport with his own car. Once there, other players like Zbigniew Boniek and  Władysław Zmuda joined the protests and tried to convince coach Kulesza to admit the goalkeeper back in the team, which he ultimately agreed to do. However, Polish media present at the airport strongly criticized the players' behavior.
Once in Rome, Terlecki managed to organize a meeting between the players and Pope John Paul II – a Polish himself – to make him aware of the situation in the country. The Polish Football Association was completely against it, and eventually sent Terlecki, Mlynarczyk, Boniek and Zmuda back home. The players were inflicted a ban that prevented them from playing at international and club level for the following year.
But that gifted generation eventually recovered from the incident. Poland performed astonishingly in the World Cup held in Spain in 1982, reaching the 3rd place, and ideally putting an end to the golden age of Polish football.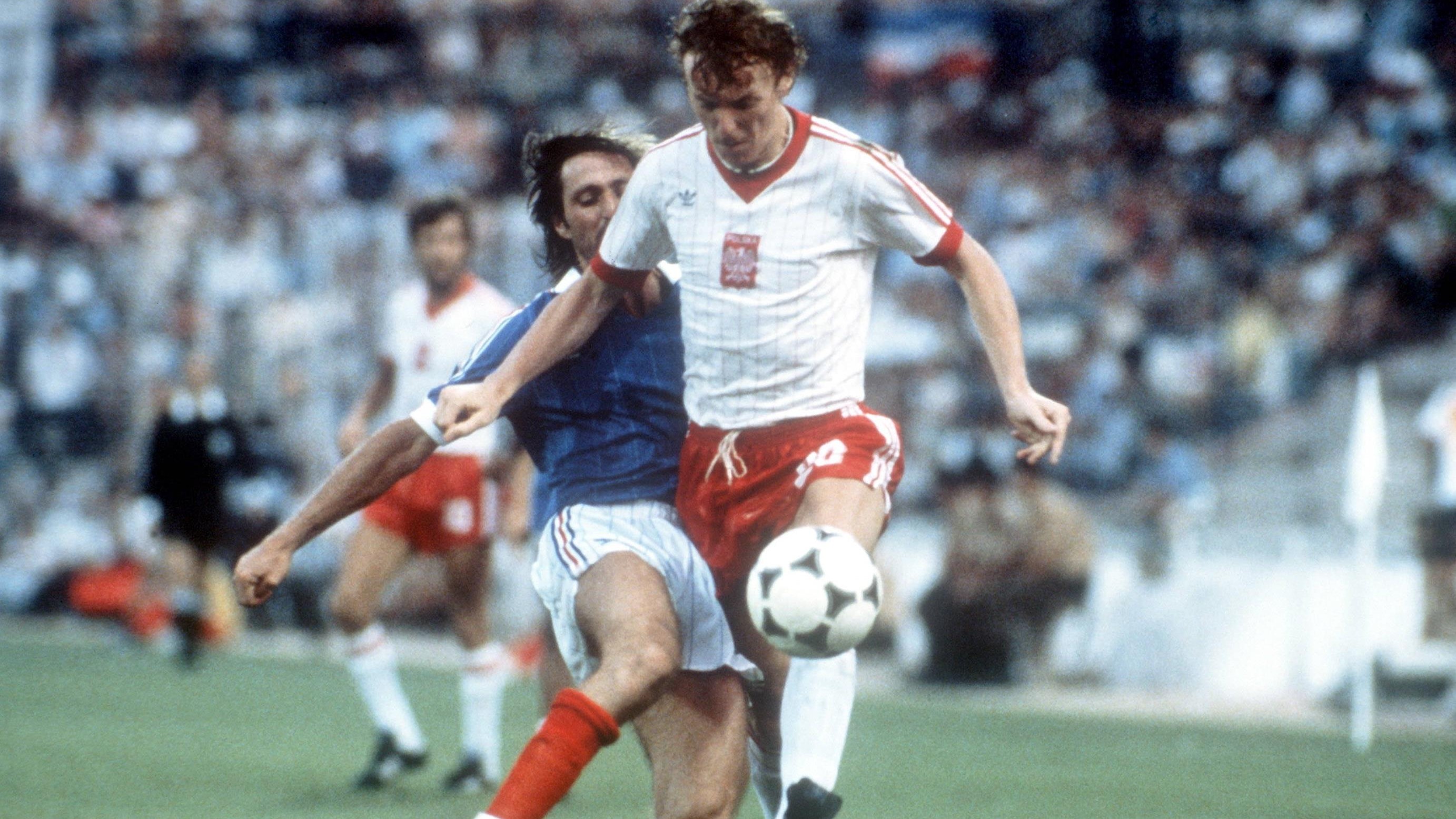 If there is one name to be remembered from that generation, that is Zbigniew Boniek – probably the best player in the history of Polish football, who reached his career apex playing three seasons for Juventus. He was then transferred to Roma in 1985, and he retired after three additional seasons spent there. Since then, he has continued to be involved in football, mostly coaching clubs from South Italy like Lecce, Bari, and Avellino. His last adventure was in 2002, when he coached the Polish National team.
In 2010, when I was visiting my grandmother in Poland, a friend of mine suggested to go watch Lech Poznan play. It was the last game of the season, and Lech still had a chance to win the title. The stadium was under renovation, getting ready for the 2012 European Championship.
As I started chatting with other fans, I realized they were very upset at their coach, who was leaving the biggest star of the team on the bench. I asked who was that player, and what was the reason for him not playing. That was the first time I heard the name of Robert Lewandowski. Apparently, he was negotiating his transfer to Borussia Dortmund without the knowledge of Lech. Lech drew that game against Cracovia, and Legia Warsaw won the Polish Ekstraklasa.
People were really surprised to see Poland part of the top seeding pot during the World Cup 2018 draw, but I was not. Poland were in that spot after having reached the 7th position of the FIFA World Ranking, as consequence of a specific strategy put in place by the head coach, Adam Nawalka: Not playing any friendly game in the previous two years, in order not to lose points in the rank.
Their new generation of players has been constantly moving forward, and they arrive to Russia in full maturity – which makes them a potentially dangerous opponent for any team. Players like Lukas Fabianski from Swansea City, Kamil Glik (from Monaco, with past experiences in Italy), Grzegorz Krychowiak (West Bromwich Albion), Piotr Zielinski (Napoli) and of course Lewandowski himself, who now is a Bayern Munich star, make a whole country dream. At Euro 2016, Poland reached the Quarter Finals, showing that they might be on track to relive their golden age.
Will this be the year of Poland? Are their underdog days over?