The grass is always greener on the other side of the fence, they say. We may be in love with Italian calcio, but there's more to football than what happens south of the Alps. In our "The Grass Is Greener" column, we discuss what's up with international football and its trending news.
***
Whether it is El Clásico, a Champions League tie or the World Cup Final itself, a top-level match is often billed as "the biggest game of the century" or suchlike. But this time, with Buenos Aires rival clubs Boca Juniors and River Plate facing each other in the upcoming Copa Libertadores Final, the epithet will be even more appropriate.
A few days before the Semi Finals took place, Mauricio Macri, the President of Argentina and former Boca Juniors chairman, said: "I hope one of the Argentinian teams loses in the Semi Finals. It would be too painful to lose the Final facing your biggest enemy. It would take 20 years to recover. And it would be even more painful to lost against the biggest rival from your same city."
Only twice since the Copa Libertadores was created in 1960 has the final been disputed between teams from the same country. Sao Paulo faced Atletico Paranaense in the all-Brazilian 2005 decider, and one year later squared off against another team of compatriots – Internacional.
Big enough. But not even close to what will be witnessed in the Buenos Aires Superclásico this month, when Boca Juniors draw swords against River Plate over two legs (beginning on Saturday 10th November when Boca host River, and the return fixture two weeks later). This year's final looks set to be the last edition to be contested in this way, as from 2019 there will be a single game in a neutral stadium to decide the outcome.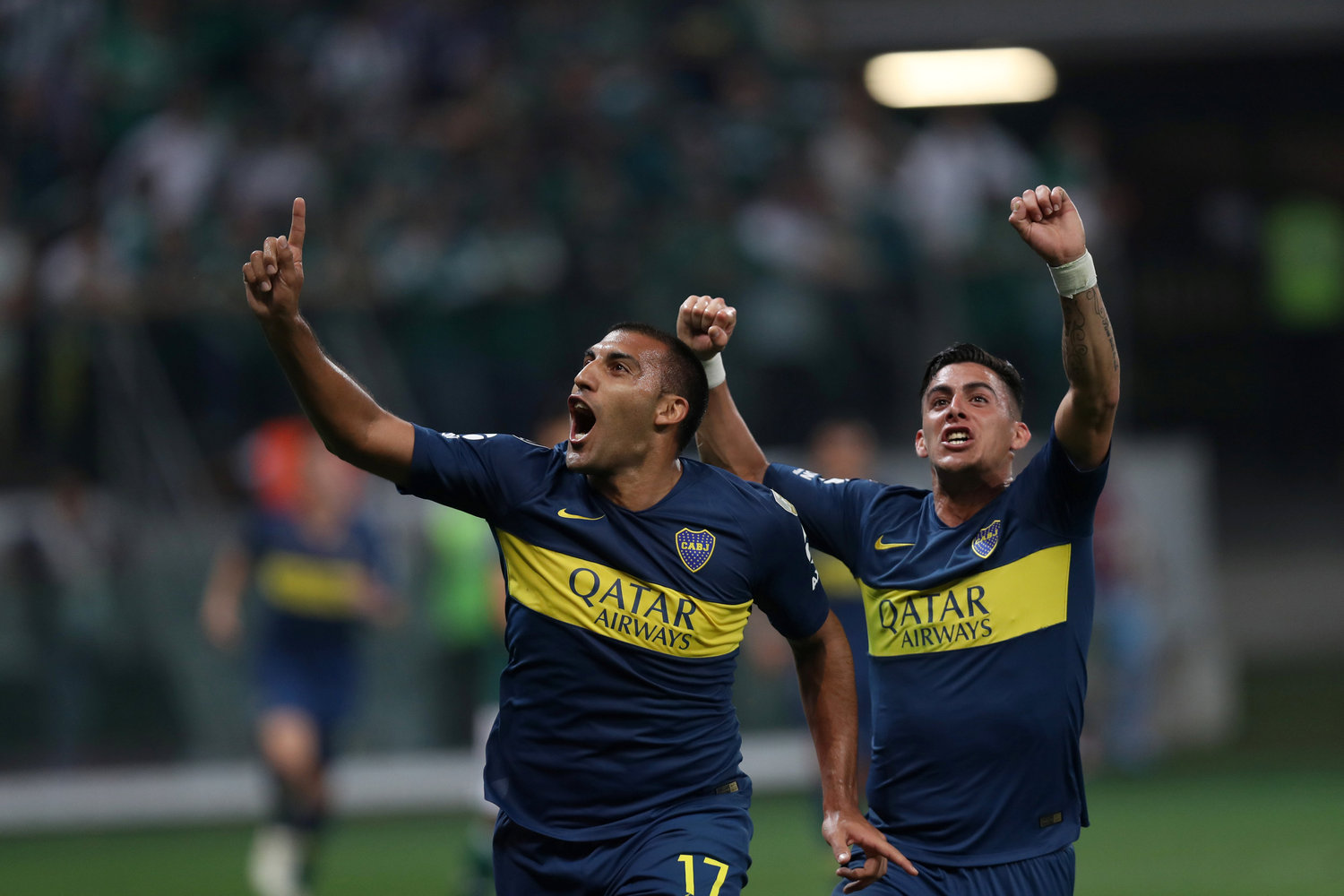 The Semi Finals' outcome was a big surprise. After a poor performance in the first leg, River Plate made it to the last stage with a controversial win against Gremio, thanks to a last-minute penalty awarded with the help of the Video Assistant Referee. Boca Juniors, on the other hand, had a much smoother ride, not losing either of their two fixtures versus Palmeiras and progressing 4-2 on aggregate.
Both major clubs in Argentina's capital city were founded by Italian immigrants from Genoa in the neighborhood of La Boca. However, River Plate were forced to abandon that location by the government in 1907. Boca fans are still called Xeneizes, which means "originally from Genoa," whereas River supporters are known as Millonarios – as at the beginning of football professional age they could afford to sign some of the most expensive players in the world.
With large investment made in recent years, including Boca Juniors striking a deal with Qatar Airways, it seems that Argentinian football is dreaming of a return to their good old days. Who could forget Diego Maradona's lightning-fast change of speed, Juan Riquelme's stopwatch-defying slow-motion style, or the Martín Palermo's pure unbridled passion wearing the golden-blue jersey?
And what about El Payaso Pablo Aimar's magic passes, El Burrito Ariel Ortega's dribbling or Marcelo Gallardo's (the current River manager) strategic vision.
Boca has lifted the cup six times already, River Plate three, but history will count for nothing in this final of racing hearts and bragging rights. Whoever wins will reign in Buenos Aires forever. Or until the next game of the century comes along.