Want to practice your Italian? Click here to read the original version of this article
First Name: George. Family Name: Weah.
Those four letters attached to a number nine shirt will always make a pleasant shiver run up any Milan supporter's spine.
Weah was an atypical "number nine" with impressive physical and technical characteristics. He made the red-and-black side of the San Siro fall in love despite scoring less that one would expect considering his massive skills.
But let's start from the very beginning.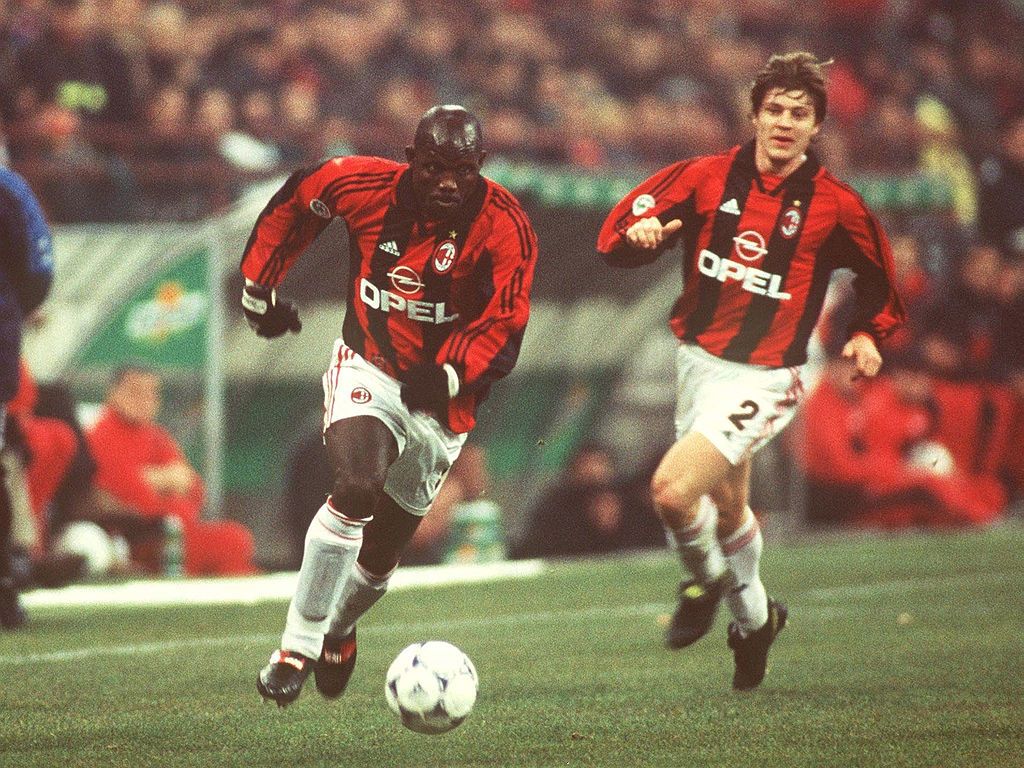 George Weah was born on October 1, 1966 in Monrovia – the capital of Liberia. Liberia is a West African state facing the Atlantic Ocean between Sierra Leone and Cote d'Ivoire. He was raised in the Clara Town slums, but despite the poverty he managed to find a job and even to graduate in a short time.
His career as a footballer started in the 1985-86 season with two clubs from his hometown, Mighty Barrolle first and then Invincible Eleven. After a very short stint in the Ivorian top-flight, he moved to Cameroon where he had his first real professional experience abroad at Tonnerre Yaoundé.
That's when Monaco of Ligue 1 noticed him and decided to bring him to France for the 1988-89 campaign, giving him a chance to take a shot at European football. His experience in white-and-red lasted four seasons, in which he scored 47 goals out of 123 appearances and conquered one French National Cup.
In the Summer of 1992, Weah received a phone call from Paris. Paris Saint Germain were knocking at Monaco's door to secure his services. That would be the beginning of his international breakhtrough.
At PSG, Weah managed to win the 1993-94 domestic league, leading the Parisiens' attack alongside David Ginola. After three years of over-the-top performances, including a famous brace scored to Napoli at the San Paolo in a UEFA Cup match-up, he received a call from one the most prestigious clubs in the world to wear their number nine jersey.
Silvio Berlusconi's Milan managed to snatch him out of PSG's hands on a 11 billion Italian Liras deal. He would be welcomed by coach Fabio Capello in the most difficult and fascinating competition in the world.
On August 27, 1995, Weah made his Serie A debut on the road at Padova in the day of his first son George's 8th birthday. He scored his first goal after just eight minutes and dedicated him to George Junior. As if that wasn't enough, he served an assist for Franco Baresi to seal the winner in Milan's 2-1 victory at the Stadio Euganeo.
His first year as a Rossonero would be overly successful. In December, he was awarded the Ballon d'Or by France Football – the first time for a non-European player. Milan won the 15th Scudetto of their history.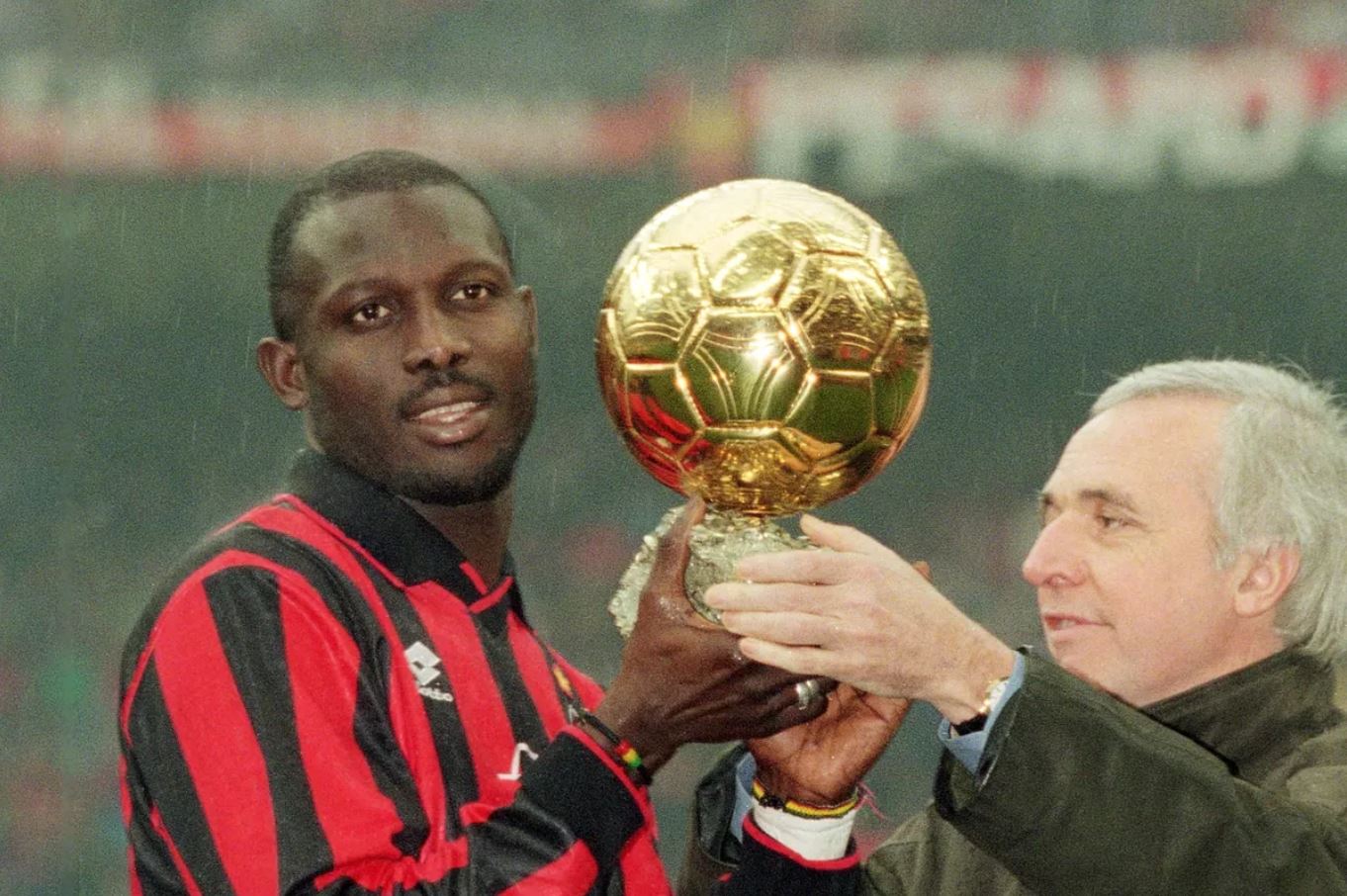 The following season, Weah scored his career-best goal – one of the most spectacular coast-to-coasts ever seen in the Italian top-flight.
It happened on September 8, 1996 as Milan welcomed Verona at the San Siro. The Rossoneri were ahead 2-1 thanks to his friend Marco Simone's brace. On 86 minutes, when most players would normally be out of breath, Weah gave an impressive sample of his technical and physical supremacy.
He grabbed the ball in his defensive third – and that says a lot also about his contribution to the defensive phase – and launched into a formidable dash towards the opposition goal. Halfway through his run, two Gialloblu midfielders tried to stop him simultaneously.
Weah won the tackle, managed to stay standing and immediately resumed his run. He was then faced by Verona's last defender, who had to decide fast how to try to stop him. He went for an aggressive tackle, as waiting for Weah would have been a suicidal choice. But the Rossoneri striker gracefully put the ball to his right and dashed past him from the left.
As he entered the area, he concluded his effort with a sharp right-foot shot on the far post for which goalkeeper Attilio Gregori had no answer. It was the goal of Milan's 3-1 and was soon followed by Roberto Baggio's fourth and final.
Speed, stamina, power, technique, and focus. All in the space of 8 seconds and 90 meters, and after 86 minutes of play. That's what George Weah was in his prime.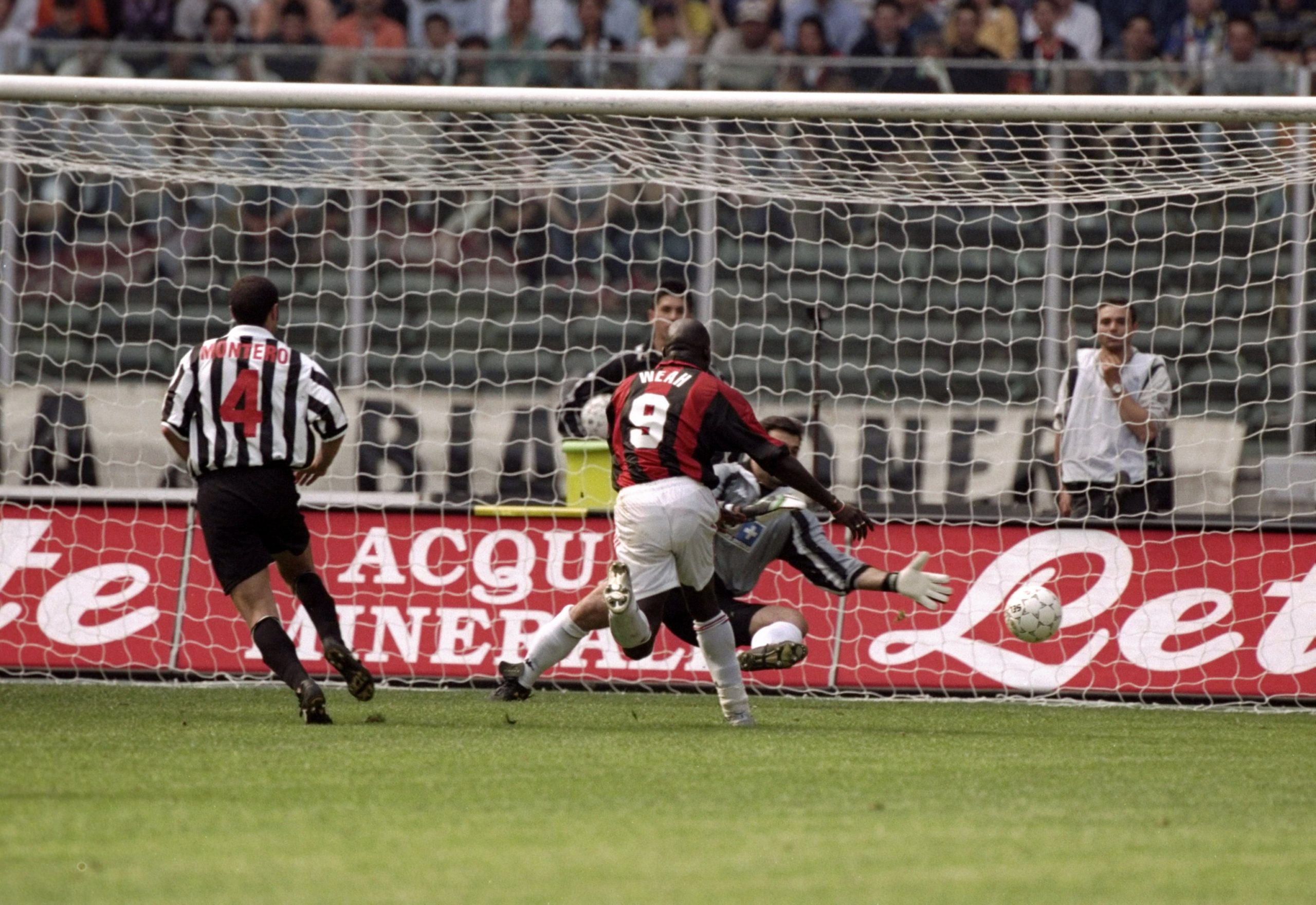 Weah would go on to win another Scudetto at Milan in the 1998-99 season, this time with Alberto Zaccheroni at the helm.
After five years as a Rossonero – in which he collected 46 goals out of 114 caps, he moved to Chelsea in 2000. But that would be a short experience, followed by some equally short stints at Manchester City and Olympique Marseille.
Weah's last stop before closing his career was in the UAE at Al-Jazira, but the story was not over yet. A talented and gifted man, he undertook a political career in his native Liberia with the goal of tackling the economic and social disparities in the country. Following a major in Business Administration in the U.S.A., he came back to Liberia and managed to be elected President on January 22, 2018.